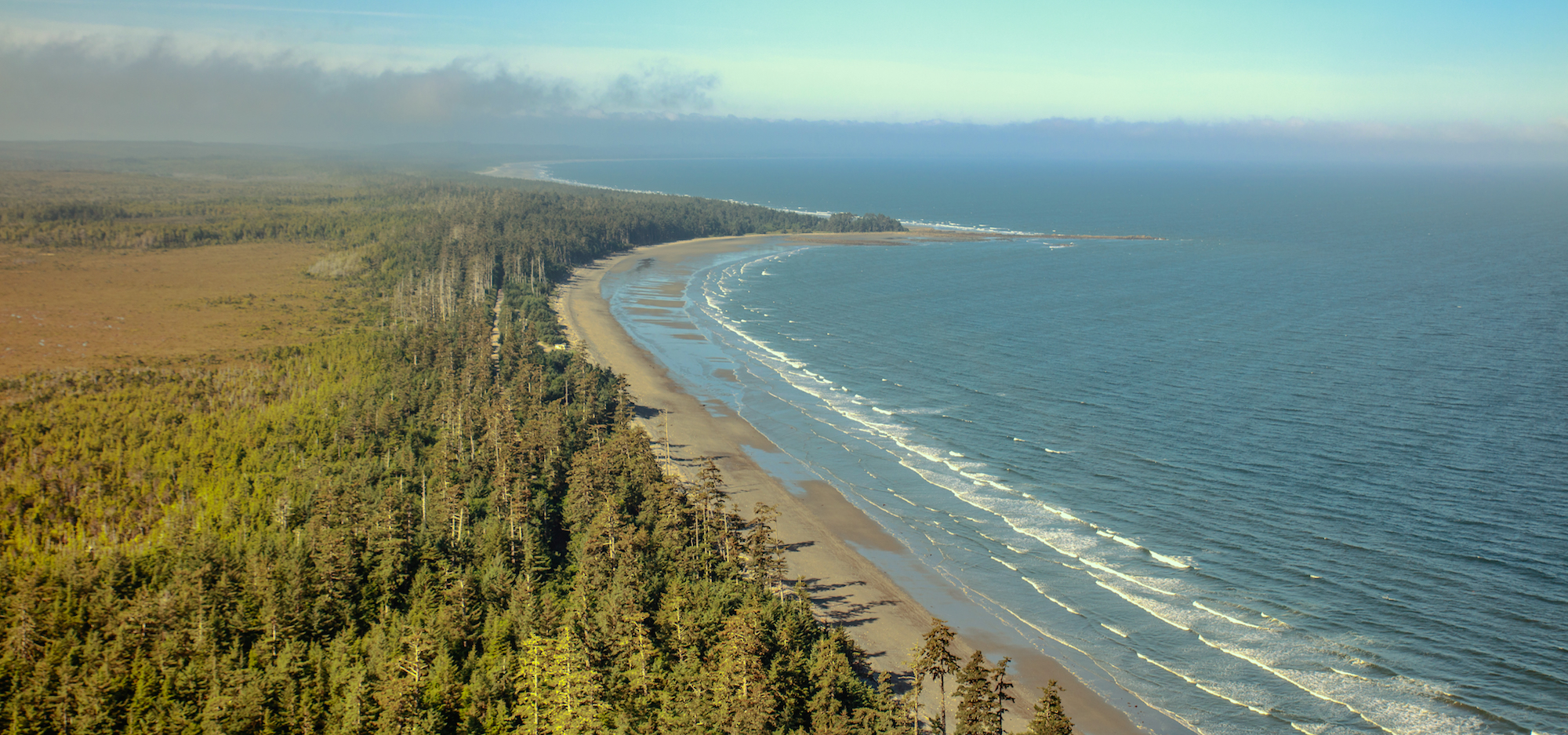 07 Jan

Haida Gwaii Luxury Resorts You'll Want To Experience

Haida Gwaii is a place you may or may not have heard of at this point, but you will more and more and that you can quote us on. One thing you have to understand about this magical place is that it's remote and luxury just doesn't mean this finest this and that. While there of course luxury resort options in Haida Gwaii they're more focused on bringing you an authentic experience. When you come here, you're coming for the nature experience and having a nice place to put your head down at night is just an extra bonus.

Haida Gwaii offers nature lovers an unrivalled place to explore and experience rainforests, incredible beaches and of course amazing wildlife. You can stick close to some of the more populated areas, or you can venture off to remote luxury eco-resorts and really get away from it all. Getting up here is a beautiful journey as well and as always, we've got our partner VIH Execujet with an amazing fleet of private jets, their famous seaplane and of course a fleet of helicopters to get you around.
Ocean House Lodge
This place is opening in 2018 and it's high on our list for one of the top spots to visit in 2018. The Ocean House is about as remote as you can get however unlike the other resorts here, it is the perfect example of west coast luxury. From here you're set to explore the land, sea or air as the only way in is by seaplane or boat. This floating eco-lodge has 12 luxurious guest rooms, an in-house spa, theatre, library and of course an amazing lounge with a world class chef. Those looking for the ultimate luxury eco retreat will definitely want to add this to their bucket list.
Haida House At Tllaal
Say hello to The Haida House at Tllaal, the other property run by the folks who own the Ocean House Lodge which is located on the other side of Haida Gwaii. It's another incredible place to experience and I honestly would have a hard time telling you where to go, this or the Ocean House Lodge. This place is in a different area providing a completely unique experience. This is the perfect place for a corporate or family retreat as there are 10 guest rooms, as well a full-service gourmet restaurant, licensed lounge and river view patio.
Farewell Harbour Lodge
Situated in the heart of the Great Bear Rainforest sits this incredible floating lodge that is a brilliant launching off point for all your outdoor adventures..by land or sea. The Farewell Harbour Lodge is a great place to be and what's even better? We can land the seaplane right at the front door with ease and you don't have to worry about a thing once you're here.
Queen Charlotte Lodge
Fishing enthusiasts most likely have already heard about QCL Haida Gwaii as it is a world renowned resort that has it all. When we mean has it all, we're not kidding. You have the choice of five different lodges on the property depending on how you want to stay. From 5-star top of the top, to more intimate waterside chalets and even a fitted boat for those that don't want to leave the water even after a day of fishing. This gorgeous resort also has fine dining, the Twin Creeks Spa on-site so you can pamper yourself as well the bar at night is the place to be.
Peregrine Lodge
Yet another stunning lodge deep in the wilderness of Haida Gwaii and definitely last on the list but not least. The Peregrine Lodge is another world famous fishing resort that has the staff and guides on deck to make your stay unforgettable. After a day or two of fishing, you can relax all over the place here as there is plenty to do besides be on a boat. Take a stroll through the rainforest, hit the pitch and putt or or get a massage. For those who are extra adventurous, you can also take a helicopter tour or go kayaking and experience the ocean from a different vantage point.
Book Your Haida Gwaii Luxury Resort Experience
If that was enough to wet your appetite and think about planning your Haida Gwaii escape well then you know who to call. Contact our concierge to learn more about each resort, getting here and what else we can throw into the mix to make an unforgettable Haida Gwaii experience. There is nothing comparable to this place and we hope to help preserve it by sending clients to responsible resorts that love this place as much as we do.