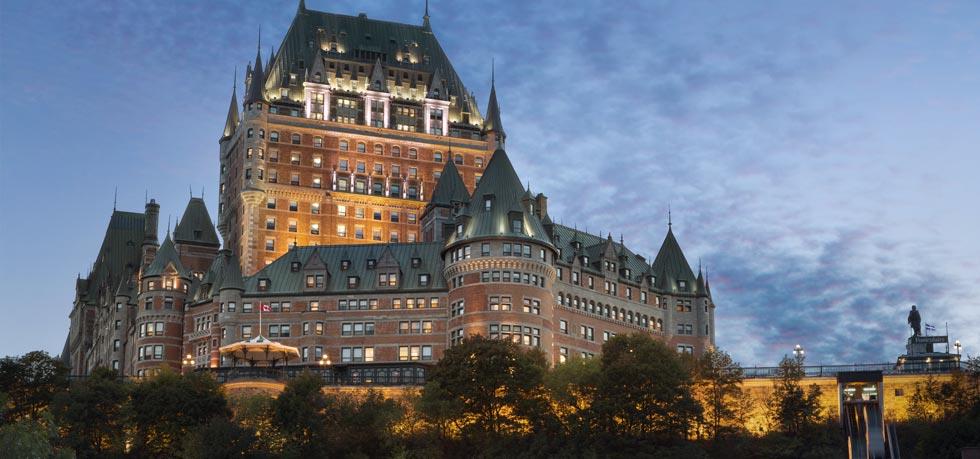 21 May

Happy 125th Birthday Fairmont Le Château Frontenac!

We all wanted to extend a Happy Birthday to the whole team over at The Fairmont Le Château Frontenac and Fairmont Hotels for this incredible achievement. The Fairmont Le Château Frontenac is steeped in history and while it has been 125 years, they've managed to roll with the times without losing any bit of what makes this place so special.

The celebration will last all year long with many special events, unique experiences, concerts and culinary galas. Whether you've stayed here or not, we guarantee you're going to want to book a visit and be part of history.


I was most excited to hear about was the opening of eight designed Celebrity Suites decorated with photos, art and ephemera to honour notable former guests. I can only imagine the list of names that have stayed here but for these eight suites they honoured the following: Sir Winston Churchill, Franklin D. Roosevelt, Alfred Hitchcock, HRH Queen Elizabeth II, Charles de Gaulle, Princess Grace, Céline Dion, and Pierre Elliott Trudeau and Justin Trudeau.

If you're wanting to see what's going on all year long please check out this event calendar, or give us a shout if you're thinking about a Quebec vacation with us. We're always keen to send our client's to a Fairmont Hotel and for 2018 you're going to want to make it The Fairmont Le Château Frontenac without a doubt!

Happy 125th Birthday!