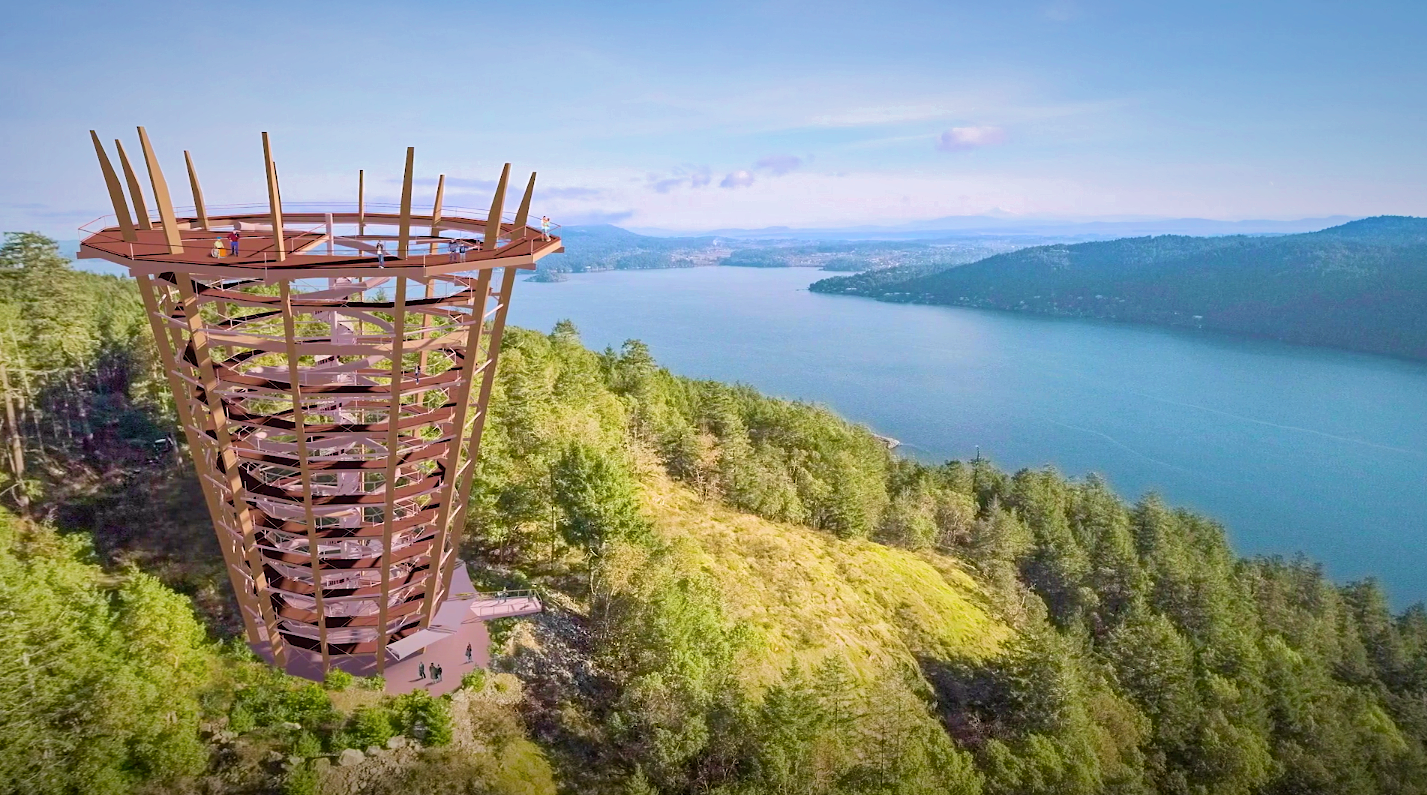 08 Mar

The Malahat Skywalk On Vancouver Island

The Malahat Skywalk has been proposed on Vancouver Island and we think it's a brilliant addition to our beautiful island. Just a short drive outside of Victoria, through a rainforest that curves along the ocean's edge and you'll find yourself at the location where the Malahat Skywalk is set to be.

It's a planned 650-metre elevated wooden pathway that intends to combine a bit of nature tourism with a sprinke of cultural tourism mixed in. We love this because we're big on the outdoors here and the Malahat top provides one of the most spectacular views you'll find in this country.
Malahat Skywalk Video

This project is a collaboration of the Malahat Nation and A.Spire by Nature, the company who was involved in the Sea To Sky Gondola in Squamish. So far the rezoning application for the Malahat Skywalk project was submitted to the Cowichan Valley Regional District, as well the management plan has been submitted to the province.
Everyone involved would like to start construction this coming fall, and they would ideally like to have it ready and open for June of 2020. We wish everyone making this happen the best of luck, we cannot wait to see it for ourselves and send our client's to do the same when they come visit this part of Canada.
We will update this post as more information comes in including photo galleries, construction updates and more.