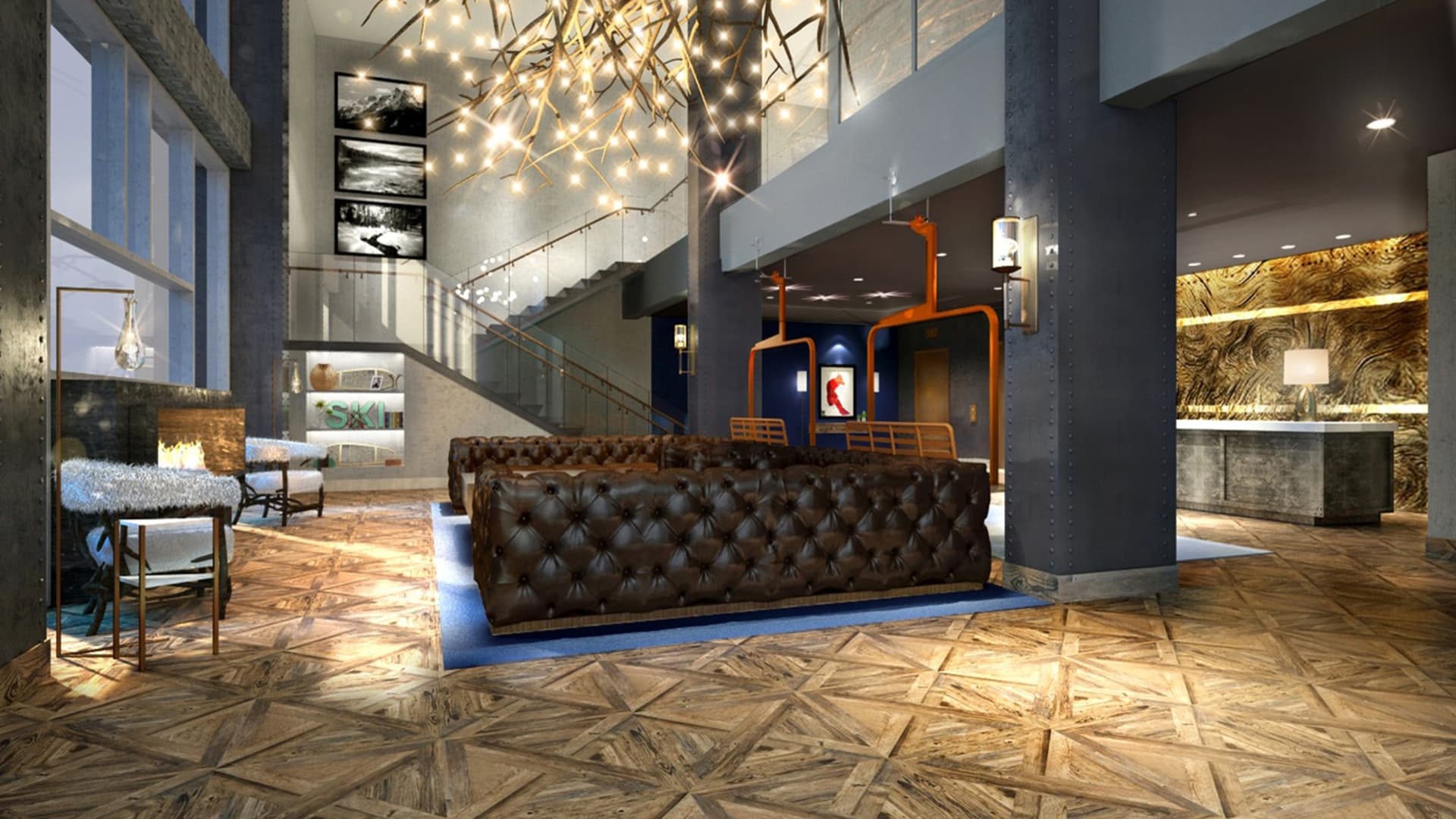 01 Jan

The Josie Hotel At Red Mountain In Rossland

Say hello to The Josie Hotel, the first skin in/out boutique hotel to be built in Canada in over a decade and it's opening early 2018. We're excited to see another luxury hotel option up in Rossland BC as Red Mountain is an amazing place to be year round. Whether you're coming here to go skiing, mountain biking, trail running or just to relax and eat yourself into a happy state. This town has a lot to offer and now there's a luxury hotel option that's perfect for those wanting to stay in style.

The Josie Hotel is located right at the base of Red Mountain and close to a lot of the great restaurant and pubs in town. It has 103 rooms throughout the hotel with guest rooms with a king or a queen, as well studio and one bedroom suites with some more room. The design throughout the hotel looks to mix its contemporary flair with a bit of history intertwined, take a peek at the pictures below to see what I mean.

On site at The Josie Hotel you'll also find many drinking and eating options for before, after or in between runs. There's going to be an outdoor and indoor lounge and restaurants, as well a bar serving local and international drinks and fare. We're also excited to hear there is going to be a ballroom and meeting areas perfect for corporate ski retreats or family functions.

I also couldn't finish off without saying there's a lovely spa in the works here so after a hard days work/play, you'll be able to relax at the hands of a professional. If you're interested in the upcoming Josie Hotel and want to ski one of the best mountains in the world, perhaps you better give this place a thought. We recommend checking out their Instagram, website and Facebook Page to see some more photos and get updates.