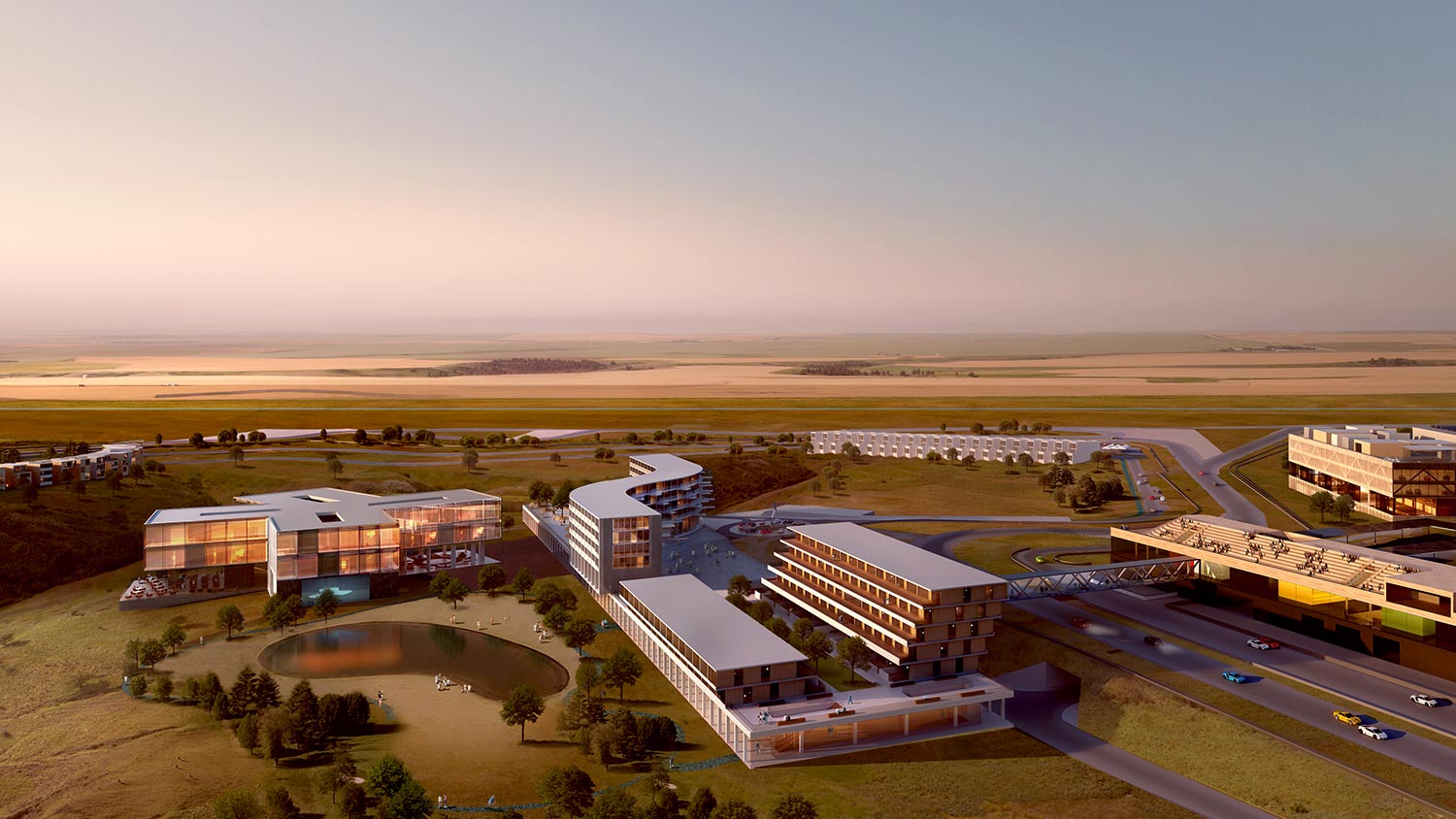 06 Mar

Alberta Motorsport Racetrack & Resort Coming Soon

Those that know us know we're huge motorsport nerds who love to drive, race and explore with vehicles in Canada and the getting just got REAL good. We're excited to talk about the Badlands Motorsport Resort in Alberta and showcase what we know based on the information given to us. We do know the tracks have been designed by THE Alan Wilson of Wilson Motorsport International, which means it's going to be fantastic. Since their website just launched, we finally have a bit more information to go on and share with our client's and followers.

We have been thoroughly enjoying the Vancouver Island Motorsport Resort for the past couple of years and we are excited to have something like it, but much grander next door in Alberta. What's even more exciting is that unlike Area 27 and the VIMC this track will be more accessible to all drivers and cars that pass inspection. Except I doubt you'll find a UPS truck flying by like you might on say the Nurburgring.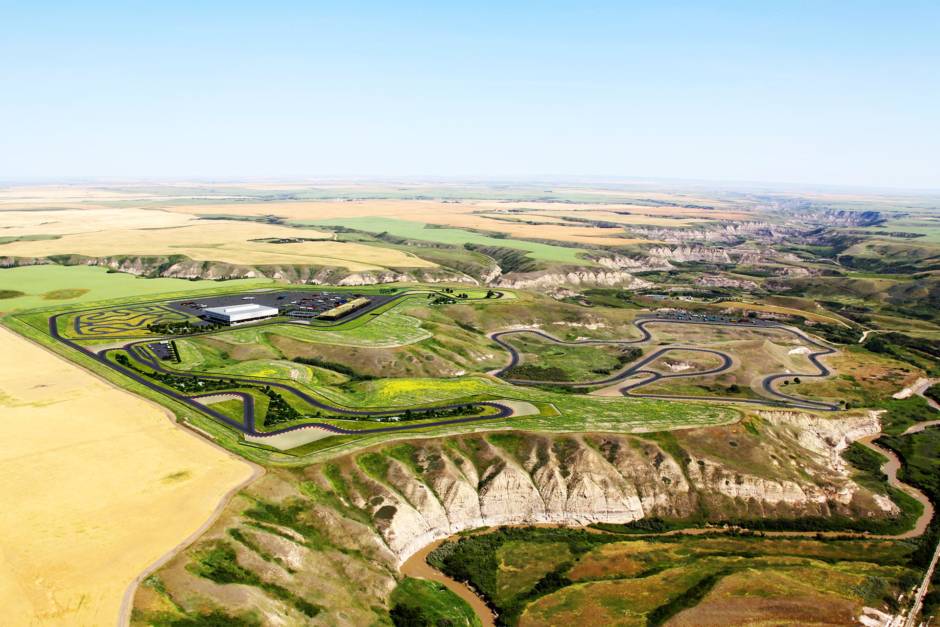 The Badlands Motorsport Resort will be  more than just a racetrack – which we'll go into – but as you can see from the picture above there's something for everyone. Whether you're wanting to test a new production vehicle or work on your drifting, there's going to be a corner for you.
The Location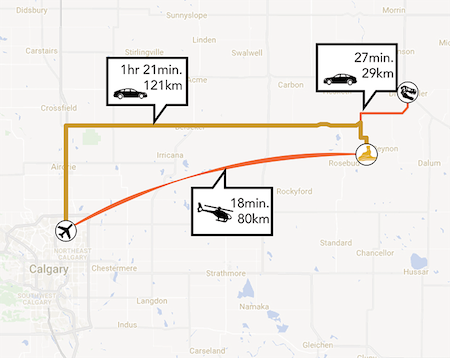 Located in the Badlands of Alberta, this location spans four hundred and twenty-five acres north of the Rosebud River and has been rezoned for motorsport resort development. The track will blend in beautifully with the natural surrounding managing to complement the beautiful setting. This part of Alberta doesn't get a whole lot of rain and a whole lot of sunshine year round making it an ideal location.
The Motorsport Track(s)
Like I said before, this is going to be a large facility with more than one track allowing drivers of all abilities and skill levels a playing field. First up the Kart Track is a 1.6 km bender that will serve for kart days, training and more visitor oriented karts. Next to that will be a skidpad with plenty of room for a bit of autocross, drifting and testing out other various issues with your car.  Either way there will be a skidpad, thank goodness!
You'll also find two different track styles to play on – and that's just so exciting to be able to say. The North Track are for those with a lot of power and great brakes. As you can see below, the North Track has a few turns and one helluva straightaway that will allow you to test out what your can can do in a safe environment. I cannot wait to even just come watch the cars roar down this straight from the comfort of the resort.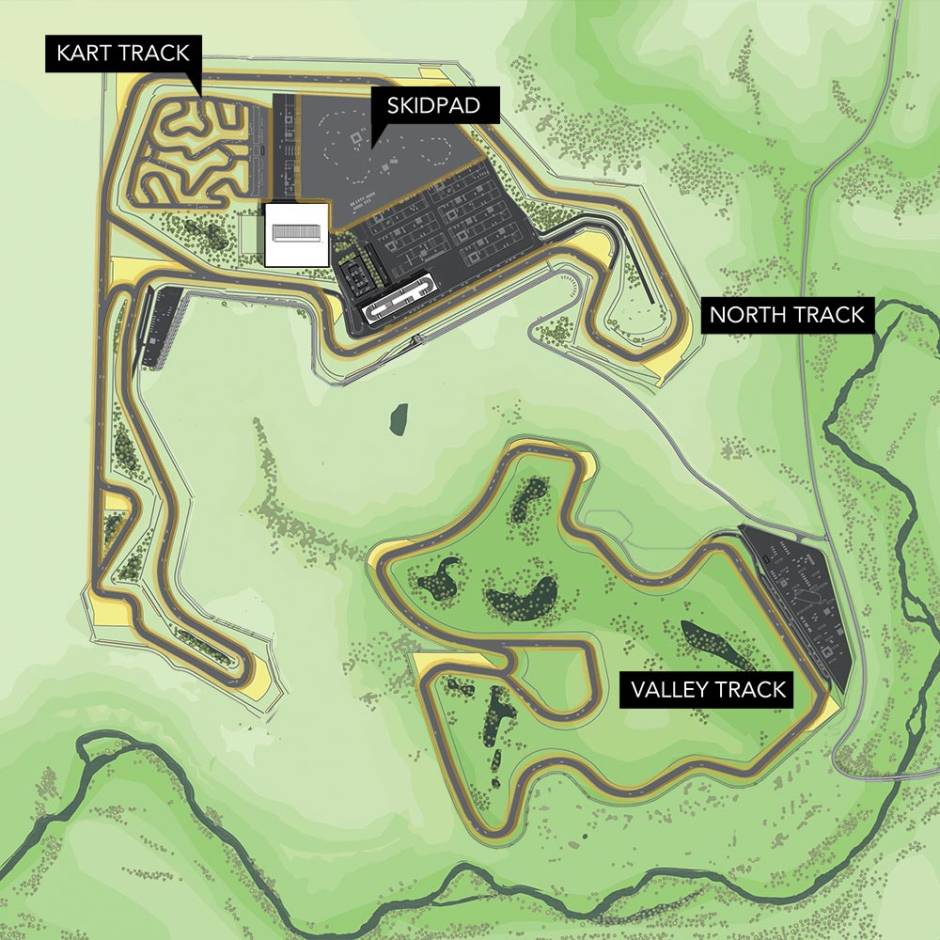 Last but not least, the Valley Track offers something more up my alley and suited to my car. Those corners look challenging and lest we not forget elevation drops. There's nothing more exciting than the moment when you're hitting the crest, pushing the very limits of your differential and tires.
All in all, this is going to be a track that will rival anything in North America – let alone Canada. It's going to be perfect for every skill level with instructors on site for those that want to learn with the best. While the driving may be the best part, the karting and racetracks are just the beginning of what's on offer here.
The Motorsport Facilities & Resort
So let's talk about how the Badlands Motorsport Resort is going to be more than just a track. This is going to be a vacation destination for not only petrol-heads, but for families and groups of friends to enjoy together. The track is set to be in early operation come August 2019, so sooner rather than later.
However, there will still be resort amenities to be built and perhaps residential/vacation homes being built on the expansive site. This means the chance to own a home here, enjoy restaurants and even go for a hike are going to be possibilities that have already tempted me to call my Realtor and move me out of BC.
We're excited for this to come to Alberta and the extra tourism that it will bring along with a lot of jobs here. Best of luck to all involved on this project and we cannot wait to not only send clients, but come race against them! For those wanting to sign up right now you can reserve a spot by visiting the Badlands Motorsport Resort website.