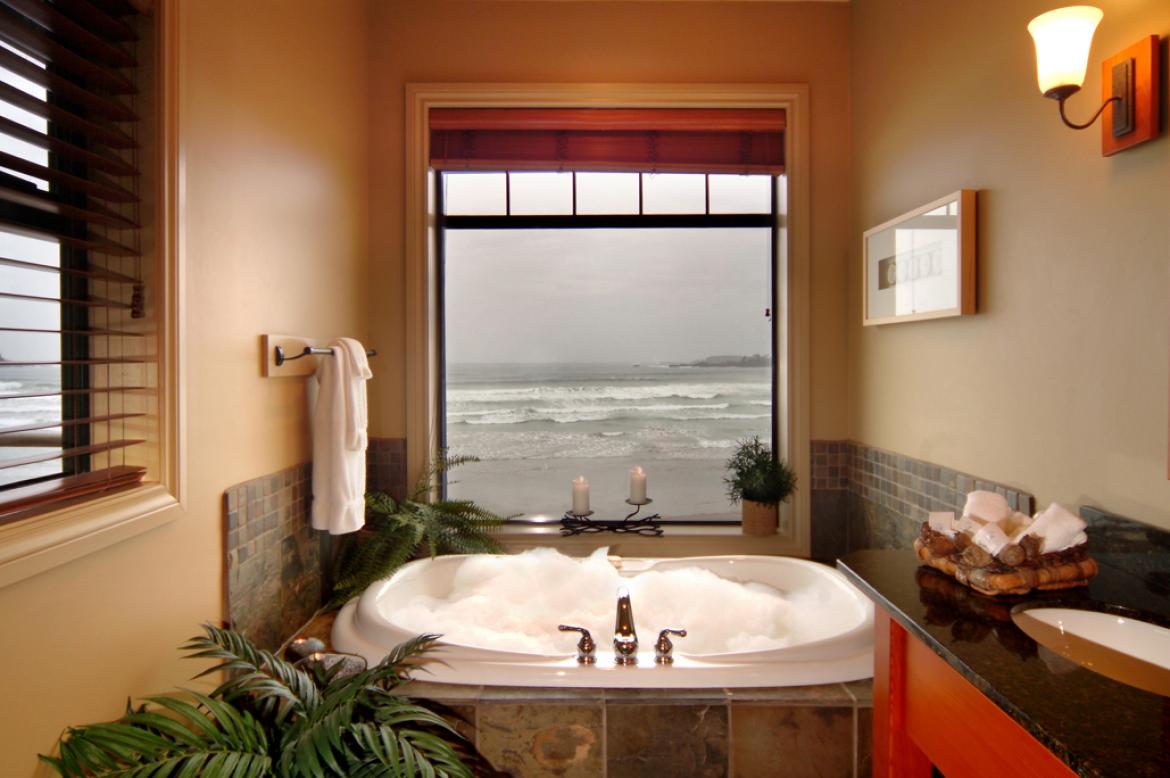 23 Feb

Beachfront Penthouse Suite In Tofino Anyone?!

There are very few penthouse options in Tofino but let it be known that the Long Beach Lodge Resort has you covered. In fact, you'll be hard pressed to find a suite so luxurious and with a better view in town. This is a suite we recommend for the storm watching season, but also for romantic getaways.

The room is so cozy you'll almost not want to leave, and it would be easy thanks to room service. I could survive off their oven fired pizza alone. The suite has amazing views of the ocean, beach and everything that goes on below. You can have coffee on the balcony in the mornings or sit by the fireplace while watching the waves roll in one by one.
Book a Tofino escape 1-888-201-0514