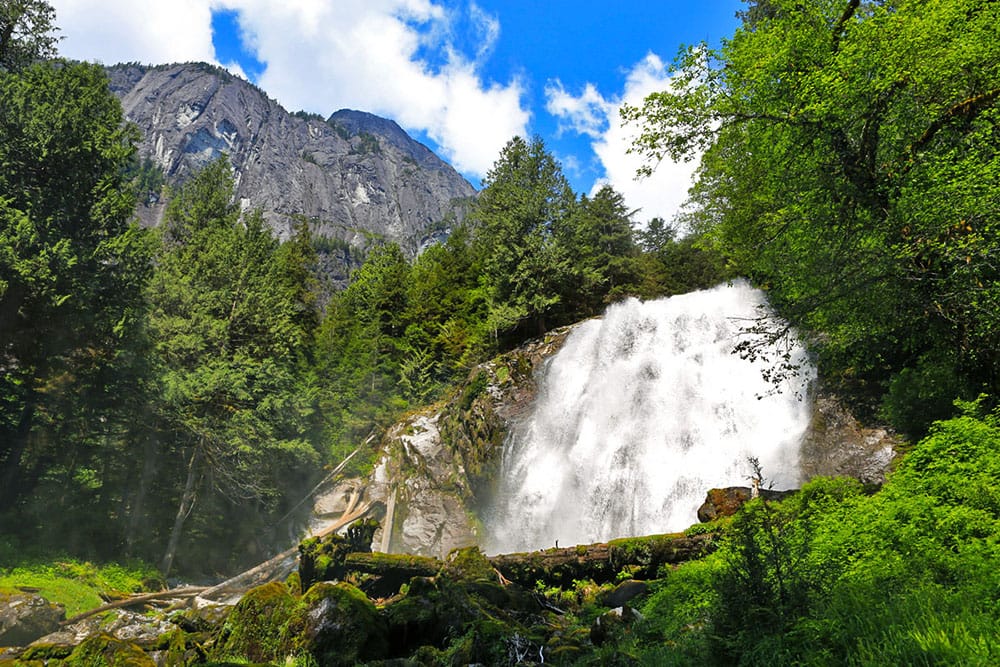 08 Nov

Chatterbox Falls Tours Via Seaplane Or Yacht

One of the the most asked questions we get from clients is where should we go to see some of the most beautiful British Columbia scenery. Chatterbox Falls is more often than not the answer we give for a multitude of reasons I'll be happy to go into. The journey to get here by itself is an epic adventure, although you cannot hike nor drive a car to get here.

This remote place is north of Vancouver and at the end of the Princess Louisa Inlet which makes for a world class boating journey. Along the way you'll find breathtaking scenery, absolutely no signs of a city or town and of course a chance to view one of the most beautiful waterfalls in the country.

We can get you up here quickly from the skies via our seaplane charter, or we can get you on a yacht and take the slow and relaxing way to get up here. All you need to do is let our concierge know that you're ready to go and we'll guide you along your journey every step of the way.