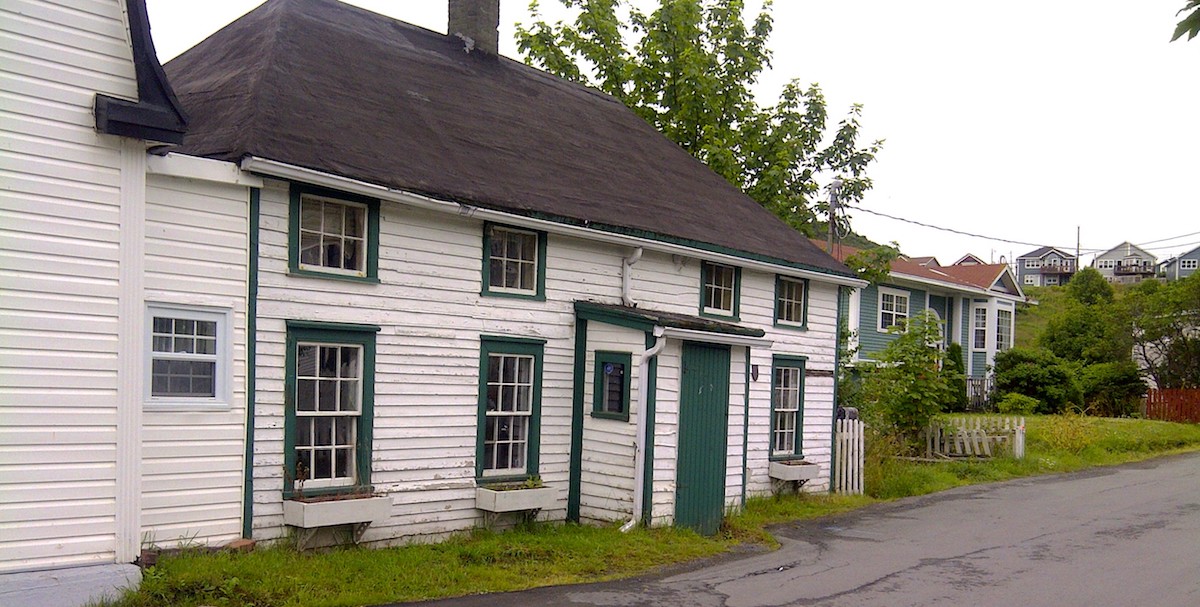 12 Jan

Dine In One Of The Oldest Wooden Buildings In North America: Mallard Cottage

When I come back home to 'The Rock', are am showing 'come from aways' around town, I am always looking to showcase a good Newfoundland meal experience and the Mallard Cottage located in Quidi Vidi does just that. Unassuming from the outside, this transformed cottage stays true to Newfoundland roots and offers up some genuinely amazing meals.
The interior of the cottage is just that – with exposed woods beams acting as home to all sorts of aging canned goodies it reminds me of the kitchen of a home you might encounter in an outport community. When purchased in 2011 by Chef Todd Perrin and his team, they restored this Canadian National Historic Site with the help of heritage restoration specialists. Their dining room feels almost like at home, especially during Sunday brunch featuring local musicians.
The ever-changing menu at the Mallard Cottage pays homage to traditional Newfoundland cuisine with a modern twist – exactly what I would recommend to anyone visiting the island. Featuring local meat and produce as well as an incredible cake table, a meal here will not soon be forgotten.
Quidi Vidi village is an area that can easily be missed during a visit to St. John's however it is a must see to experience a taste of outport Newfoundland. While you're waiting for dinner at the Mallard Cottage be sure to take a tour of the Quidi Vidi Brewery just next door and take a shot at the iconic Inn of Olde. The Mallard Cottage is another great addition to continue revitalizing this hidden gem.
Want To Dine At The Mallard Cottage?
We are excited to recommend this to our clients who are looking for their next foodie vacation. We offer an exciting variety of Newfoundland Escapes and all you need to do is summon The Concierge or give us a call 1-888-201-0514.