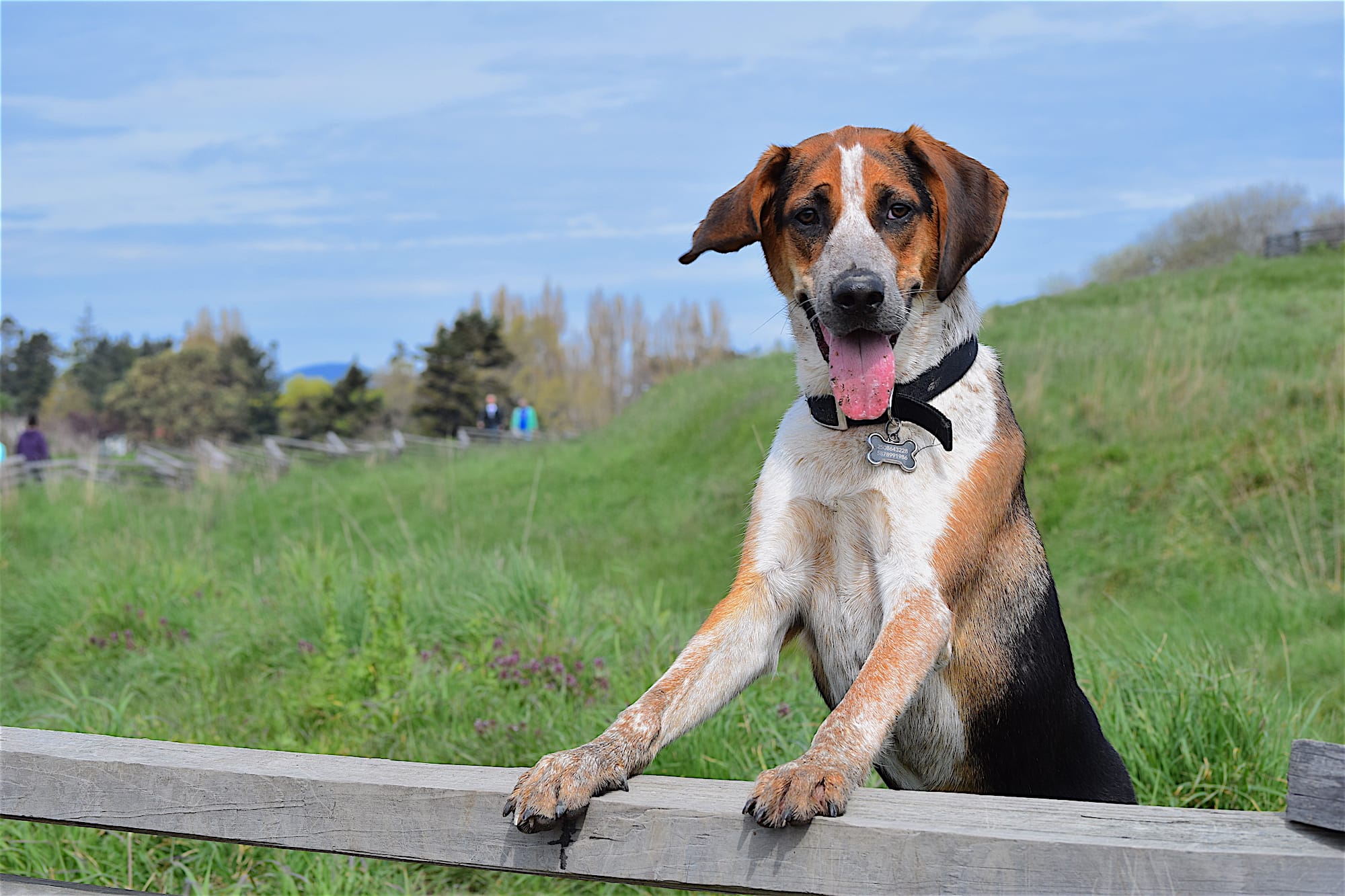 26 May

Dog Friendly Vancouver Luxury Hotels To Book

Vancouver BC is known for being a pet-friendly city and its luxury hotels are no exception. Here are five of the finest Vancouver luxury hotels to open their doors to a traveler's furry companion. We recommend each and every one of these hotel's but our office hound @PennyTheRedbone is in love with The Loden Hotel.

To book any of these rooms or a Petcation unique to your agenda just email > Book Now
Georgian Court Hotel

Downtown Vancouver's Georgian Court Hotel embraces their pet-friendly status by offering select rooms for guests traveling with their furry companions. Each room comes stocked with dog biscuits or cat treats, food and water bowls, and pet blankets to make each pet's stay as luxurious as their owner's. Recommendations for pet-friendly restaurants are available, as are pet sitters if travel plans include anything that would not accommodate animal attendance. The hotel is conveniently located within walking distance of Cooper's Park and Stanley Park, both of which have designated off-leash areas where dogs are allowed to roam free.
Guests will also enjoy the close proximity to many of Vancouver's main tourist attractions, including the BC Place Stadium, home to the local hockey team, the Vancouver Canucks. A 24-hour fitness centre complete with whirlpool and steam room is available on-site and in-room spa services can be scheduled for guests to enjoy massages, facials, and other treatments from within the comforts of their own room. Casual dining is offered at Frankie's Bar, whereas guests can experience a more fine dining experience at Frankie's Italian Restaurant.
Fairmont Hotel Vancouver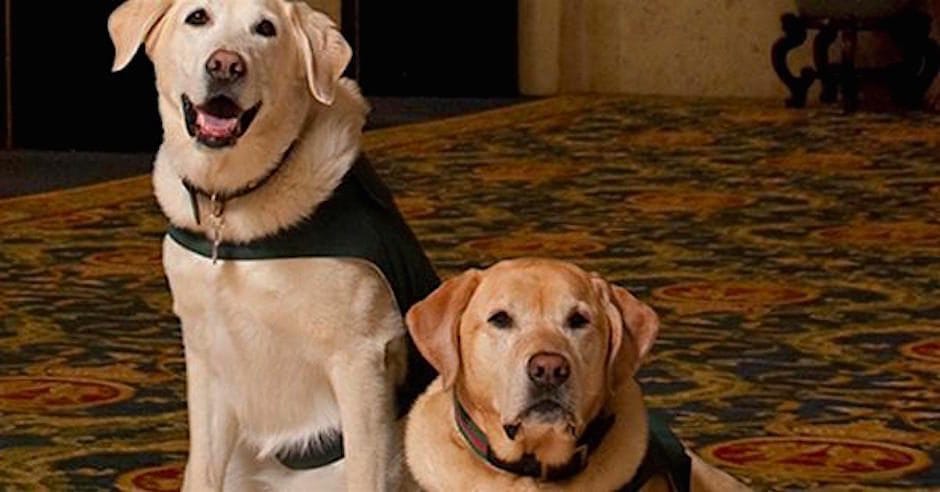 The Fairmont Hotel is happy to welcome pets as guests and even has a canine mascot of their own in the form of Beau, the yellow Labrador who can be found greeting newcomers at the concierge desk. All guest rooms expecting pets are equipped with welcome mats, pet dishes, treats, and an itinerary that includes information on all available pet activities.
The hotel boasts plenty of activities for its human occupants as well, including a fully-equipped fitness centre with an indoor pool and an extensive list of relaxation treatments at the on-site Absolute Spa. The Notch8 Restaurant and Bar offers fine cuisine and cocktails and plays host during the day to the whimsical Mad Hatter Afternoon Tea where scones, finger sandwiches, and specialty teas are served amidst an ambiance of vintage storybooks and Alice in Wonderland trinkets.
The Loden Hotel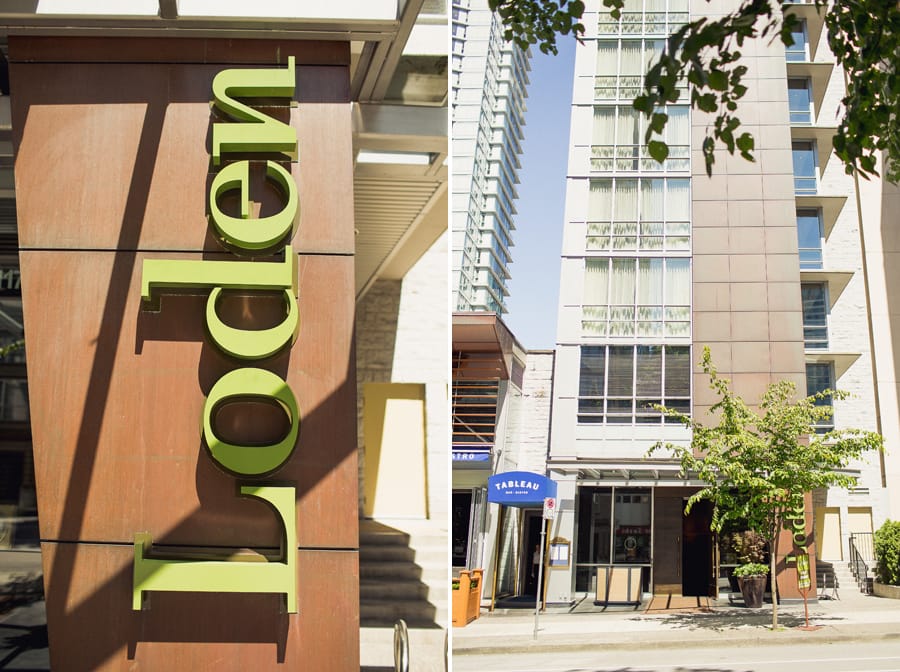 The Loden Hotel is where pets come to be spoiled on vacation. Pet friendly amenities include plush pet beds, a signature line of dog biscuits, food and drink bowls, a sanitary kit, and a map to the closest dog walking trails. The designated off-leash areas of Stanley Park are within walking distance, as is the waterfront path of the seawall that offers spectacular views of the harbor.
The hotel is fully staffed with pet sitters upon request. Guests will also enjoy the close proximity to Vancouver's premiere shopping district on Robson Street which is made all that much easier to explore with the complimentary use of the hotel's Electra-Townie bikes. The Loden comes equipped with a 24-hour exercise centre as well as access to expertly guided fitness hikes around Vancouver.
The Loden Spa provides ample opportunities for relaxation with a selection of massages, facials, and nail care in a private treatment room. The traditional French cuisine served at the Tableau Bar Bistro is expertly paired with the finest international wines and draft beers.
OPUS Vancouver

This resort honors its furry guests with complimentary amenities and services designed to indulge pets during their stay. Cozy pet beds, food dishes, and treats are on the house and a staff member is available for pet-sitting or dog walking at no additional cost. For guests who really want to give their pets the luxury treatment, a Bow-Wow Butler can be requested to pamper critters from head to tail.
The walking trail of the seawall is nearby as is the off-leash areas at Emery Barkes Park and Cooper's Park where dogs are free to roam and explore. The local Yaletown boutiques offer an enjoyable shopping experience for guests and gifts for beloved furry companions can be found at the Barking Babies along the way.
Guests will feel spoiled as well with rooms that include spa bathrooms with heated floors and Beverage Butlers that bring the cocktail lounge directly into the suite. Evenings can be enjoyed with a Happy Hour cocktail at the OPUS Bar before visiting La Pentola, the on-site authentic Italian restaurant that specializes in family-style dining.
Granville Island Hotel

The Granville Island Hotel prides itself on its pet-friendly accommodations beginning with a welcome package from the local Woofles and Meowz which comes complete with authentic Canadian pet products including treats, leashes and collars, toys, and other accessories. Located just a short walk from a designated off-leash area along the seawall and near several other parks to take dogs for a stroll, pets can get plenty of fresh air and exercise during their stay.
Guests can get their fitness in as well with The False Creek Community Centre's fitness gym, basketball and tennis courts available next door. Bike rentals are offered seasonally from the hotel, which is conveniently located near several bike-friendly boardwalks. A spectacular view of downtown Vancouver is visible across the creek while dining at The Dockside Restaurant which features scenic patio seating as well as outdoor fireplaces for the colder seasons.