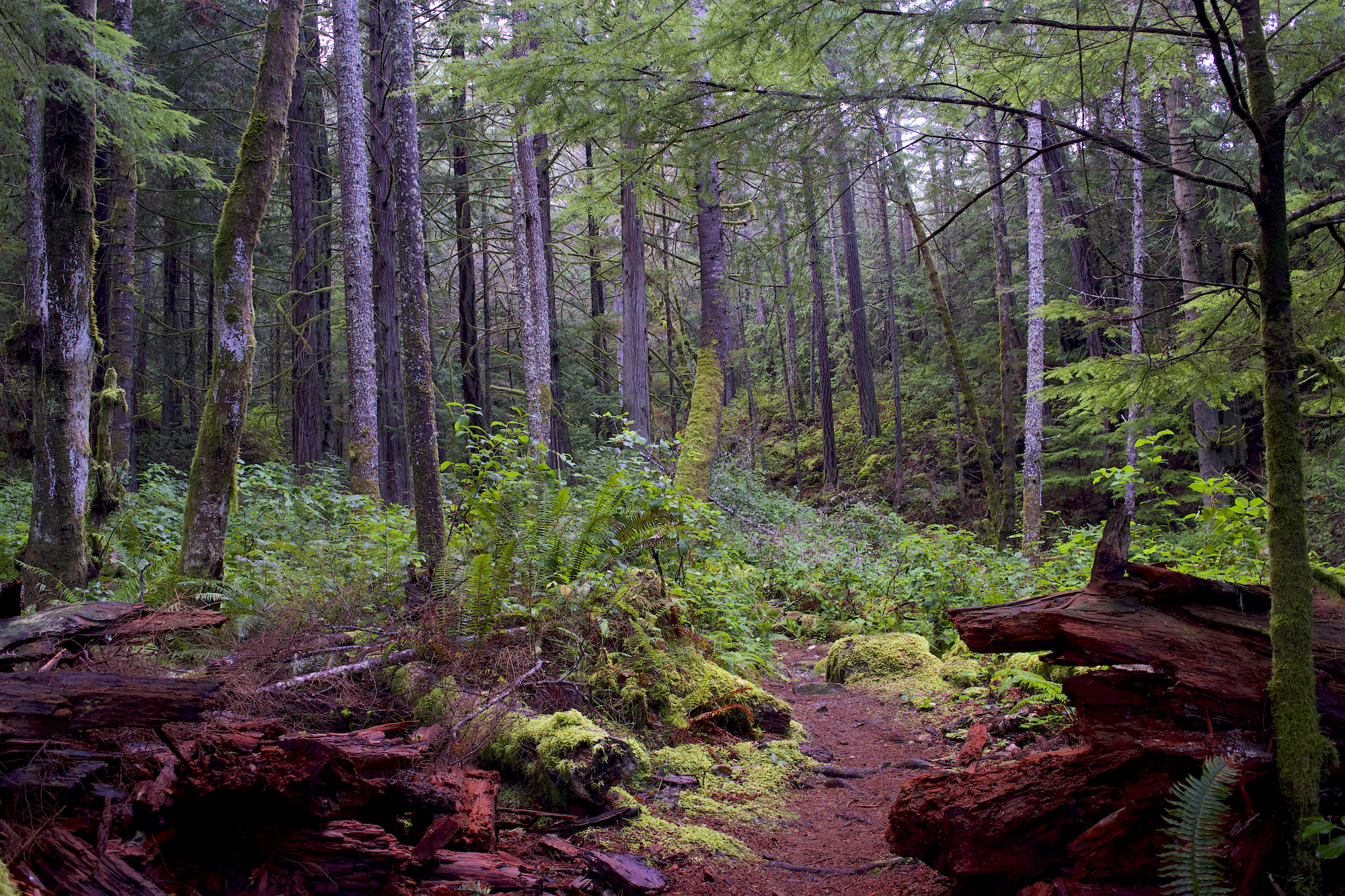 17 Jan

Hiking East Sooke Park On Vancouver Island

While most of the country had to deal with extreme winter situations, out here on Vancouver Island we had it a tad bit better. We decided to head on out to Sooke for a day of fun in the sun and a brisk 5 hour leisure hike along the East Sooke Park trails. They weave through the rainforests, along the rugged coastline and endless picturesque lookout points. There are many paths to carve out throughout this huge regional park, it just depends on your skill level and or your lust for a leg workout. We recommend packing a lunch and a couple litres of water for this trek.

Those looking for an even more intense hike will be pleased to learn that there are a myriad of trail options through this large park, however, they will be a story for another day. This fine mid January day peaked at 12 degrees Celsius just after noon, which had us in our t-shirts after about an hour. The first couple of hours along the coast trail are breathtaking, offering views like the ones you see below.
The Coast Trail At The End Of The World
We started from the Ayland Farms parking lot which leads you a few of the trail options. We headed west into the forest while others headed towards the beach to the south. If you're looking for a leisurely stroll with the family, head to the beach. Otherwise hit the interior trail and you're off to the best bits. Just make sure you download this map and or pay close attention to the trailheads.
The rainforest grounds this time of year were a bit damp here and there but we trudged on in hiking boots and running sneakers. The sun poked through the forest veil as we traversed the interior trail, most of it was still covered in a blanket of moss and mushrooms. Unlike the coast trail, we ran into just one other sole hiker and his dog who happily played with ours.
You'd expect this time of year to be excessively muddy, but you'd be wrong. The trails had the odd mucky bit here and there, as well as more than a few small errant streams. The interior trail will certainly make you work your legs with a lot of elevation changes to make it back to the parking lot. It's a rewarding route no matter which way you cut it and it's honestly one of the best hikes in the country.
Start Planning Your Hiking Weekend Escape -> Summon the concierge@butiqescapes.com or give us a call to learn about Vancouver Island adventures 1-888-201-0514.
A Coastal Rainforest