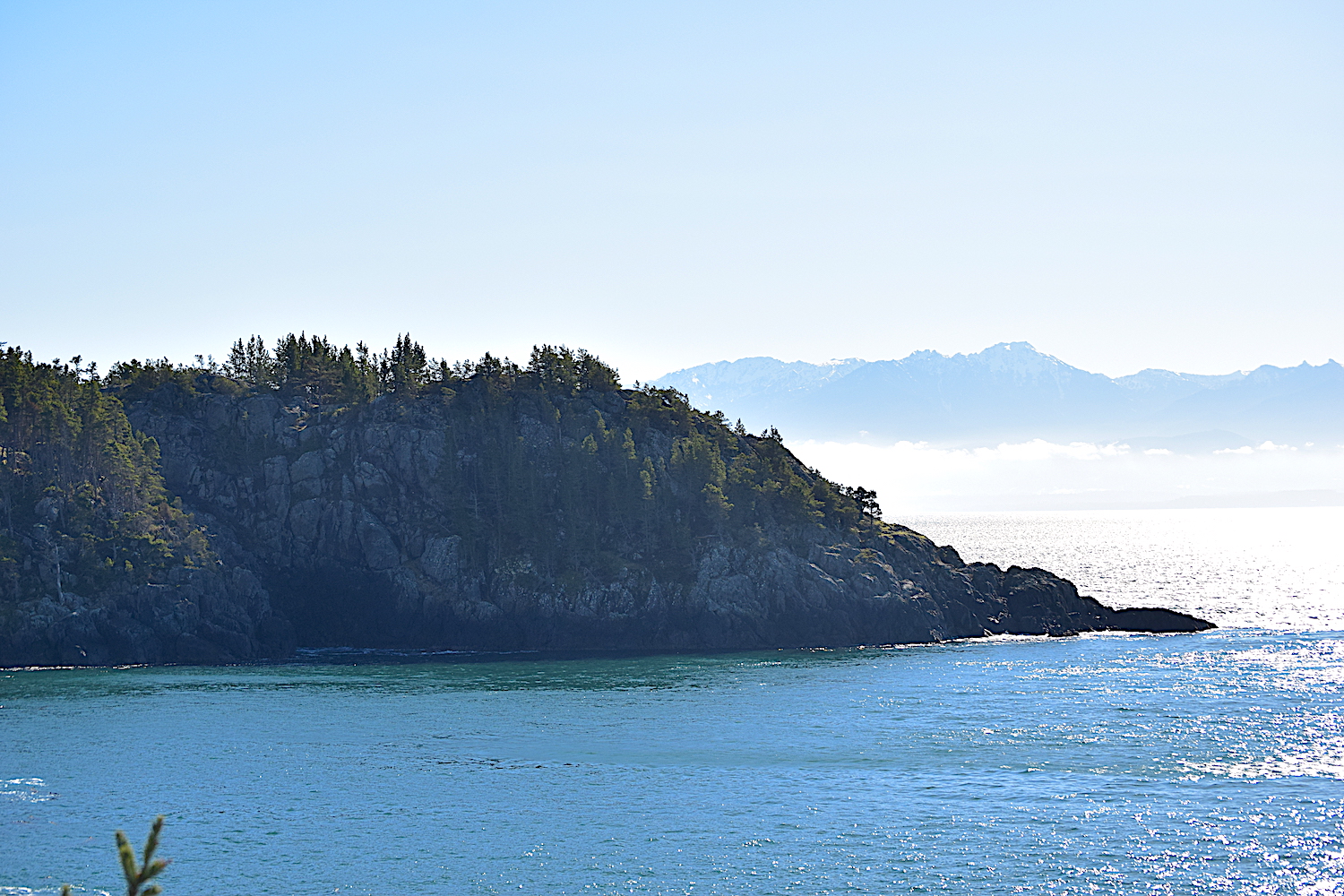 27 Feb

48 Hours In Sooke

One of our favorite places to explore is Sooke and we've spent the past couple of years getting to know the food, trails and relaxation. Before I moved to Vancouver Island I had never heard of Sooke and, to this day, most visiting friends haven't either. That makes me a little sad as this tiny town has a whole lot going on so I'm going to try and convince you to come and spend 48 hours in Sooke.

We do fly a lot of people in via the seaplane, but I highly recommend the drive because the use of a car in this region is worth it. The drive in is beautiful with winding country roads that often break with a glimpse of the ocean and various little beaches.

The beauty of Sooke is that we can send you to places where you're the only people around. There are so many hidden beaches, rarely explored trails and farms most people often pass by without notice.
Day 1: Fine Food, Great Views & Quiet Relaxation
Arrive on the Friday afternoon with enough time to unpack a bit, pop a bottle of bubbly and get yourself ready for a fun night out on the town. We highly recommend arriving a bit early if you're driving because traffic after 3pm will make for a not so pleasant start to your weekend. It's so bad we sometimes fly clients via helicopter to avoid it.
Our itinerary will not fail you so hit that bookmark button and proceed to the best weekend you're going to have in a long while. You'll eat well, sleep great and see a whole lot of nature along the way.
3:00 PM > Check-In Sooke Harbour House
This little oceanfront hotel is one of the most unique accommodations in the province and is the perfect example of west coast luxury. From the exquisite dining to the unique art in each room, you're really going to enjoy your stay at the Sooke Harbour House.
I picked this place because it leaves nothing to be desired. There are a couple of other incredible places to stay in and around Sooke and we will be coming out with a few trips based on them in the neat future. If you're a first timer to Sooke, though, there's no better place than the Harbour House.
6:00 PM > Wild Mountain Dinners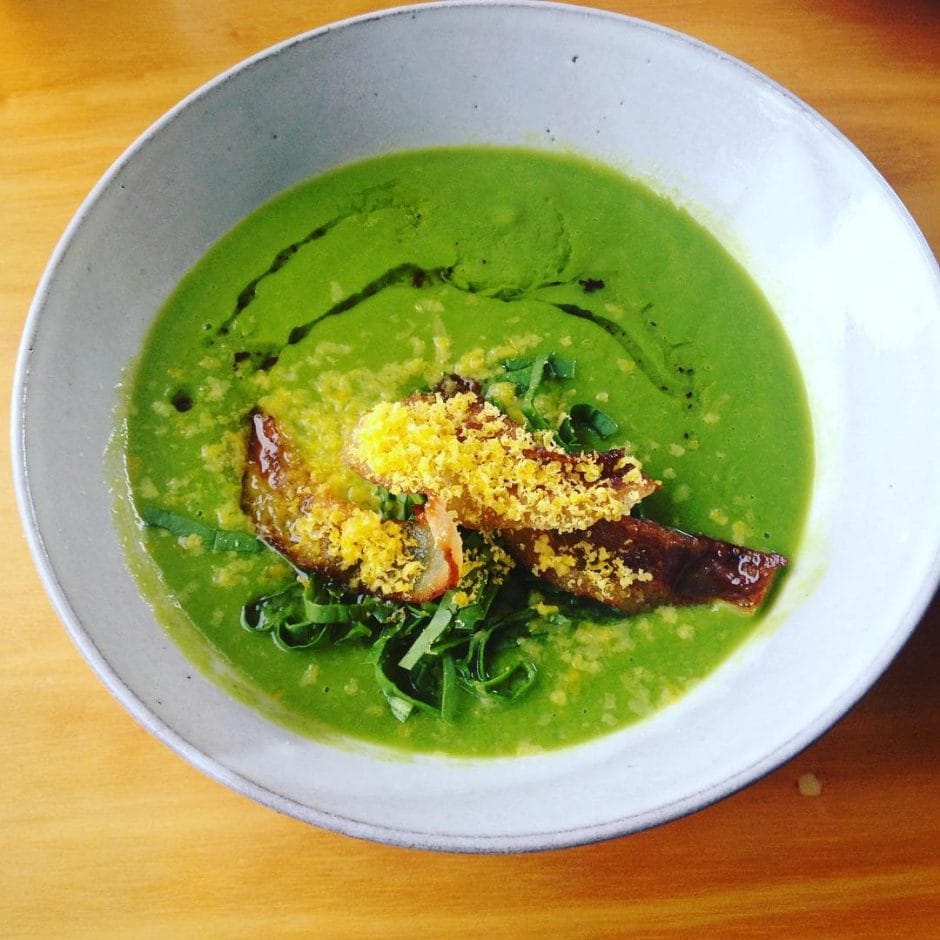 I will never forget the first time I dined at Wild Mountain. Just a short drive from The Sooke Harbour House, you'll find this blue house/restaurant just a stone's throw from the ocean. This is a farm to table dining experience that changes with seasons and does not disappoint.
There are dishes here that are culinary works of art and also some choices for those adventurous eaters looking for the next best thing. My go-to is that Metchosin Lamb; it's a brilliant example of a few ingredients done to perfection. You're going to want to make a reservation.
8:30 PM > Wine + Soaker Tub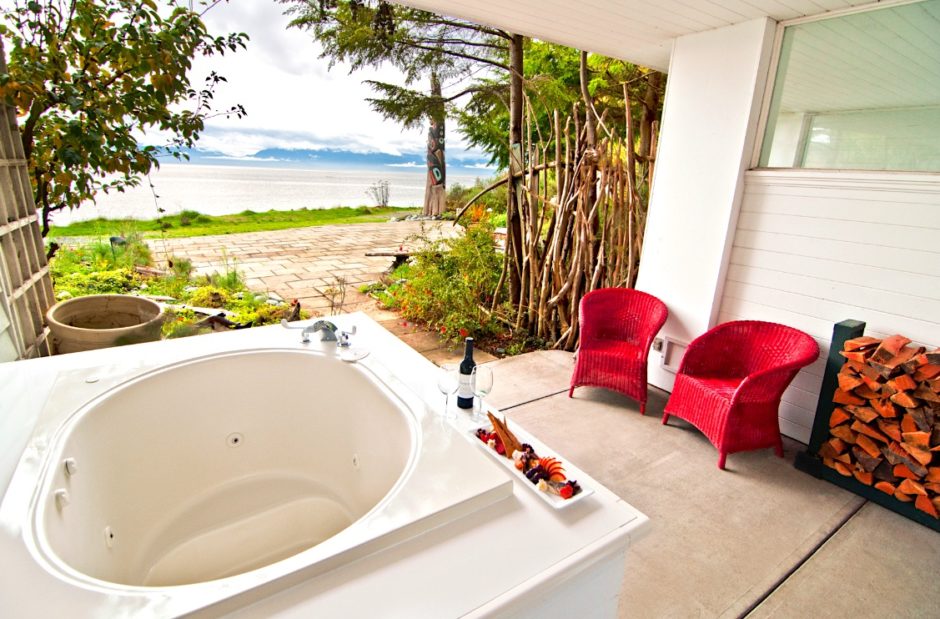 Day 2: Ancient Rainforests, Italian Delights & Mystical Beaches
After what I hope was a great night's sleep thanks to that epic meal and local wine, you're going to be seeing some of the most beautiful bits of nature in the country. There is a lot to explore in Sooke and, for just a weekend, I'm going to be sending you to my favorite places.
You're going to need a car for this and if you didn't bring one, that's not a worry. We can send a black car to whisk you around to all of the places on the itinerary. My favorite hike can take up to 6 hours and has a drop off and pickup point so those really adventurous couples can email me to know more about that.
9:00 AM > Little Vienna Bakery
This place is a gem right smack dab in the middle of the downtown core of Sooke. It's not far from The Sooke Harbour House either and is where I'd go to grab breakfast and a lunch for later. They have fantastic coffee & baked goods and the sandwiches are the perfect hiking lunch.
The patio here also gets the sun in the morning and it is worth taking in your breakfast with the locals. You'll often find me here with a friend or two on a Saturday morning drive. This cafe is a great little drive from us here in Victoria and is oh so worth it.
Don't worry, you'll hike it off.
Visit http://littleviennabakery.com/
10:00 AM > Off To East Sooke Park
Easily one of the best hikes in British Columbia with a good mix of rainforest romping and striking coastlines. Depending on your level of enthusiasm, you can choose a soft and easy hour long hike that whisks you along the coast, past petroglyphs and through some beautiful forest.
You can also have us drop you off at a starting point and take on the full day long hike that goes along the coast. It's an epic hike that's for those that are fit and know what they're getting into. While it's a great path, it is also a long hike that will exhaust those not used to it.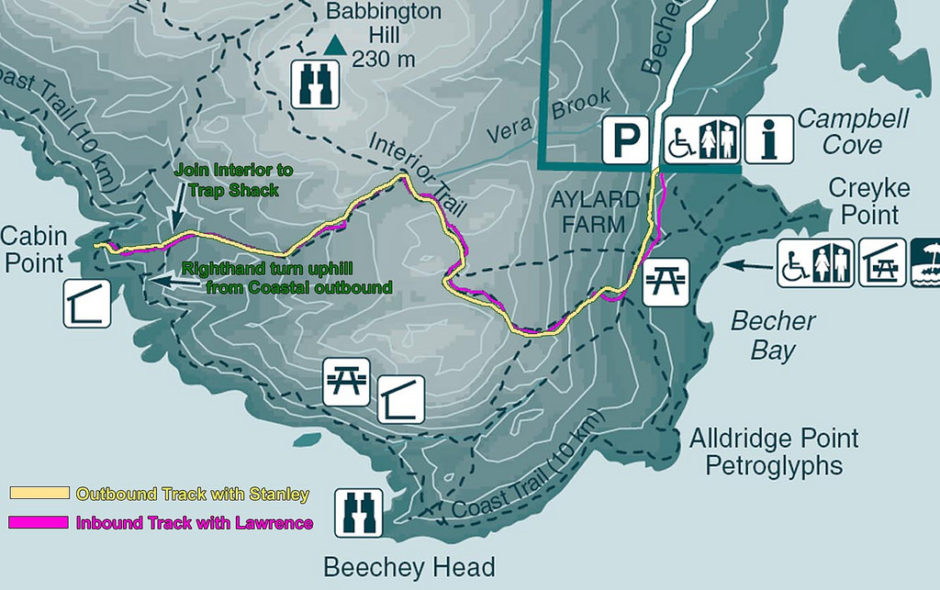 I recommend starting at Aylard Farms and working you way toward cabin point, and then cutting in from the middle back to the parking lot. Those in moderately good shape, like myself, can do this quickly in 3 hours with a stop or two, or take 4-5 hours and really enjoy a beautiful sunny day. There are so many places to stop along the coast and enjoy that lunch you brought while lounging around. We also send our clients off with easy-to-setup hammocks for resting during those longer hikes.
5:00 PM > Champagne and cheese followed with a massage
Relax back at the Sooke Harbour House for your choice of a 1-2 hour Swedish or deep tissue massage to cure any hiking stiffness. This is a perfect experience for couples and I recommend following it up with more usage of that in-room soaker tub.
7:30 PM > Sooke Harbour House Restaurant & Wine Cellar Raid
We couldn't let you stay here without dining in their fabulous restaurant and taking a peek inside their wine cellar. We don't often see collections like this around these parts and you'll find a lot of goodies in here. You'll certainly have no problem finding something to pair perfectly with dinner.
It's quite easy to wine and dine the entire evening in the restaurant and at this point I'd leave it up to you – but I do have one option left on the table.
10:00 PM > Moonlit Beach Nightcap
If the weather is just right, now would be a good time to cozy up and head down to the beach (which is only steps from backdoor). While I recommend a good ol' fashioned hot chocolate, you can bring out your drink of choice and enjoy the night sky and the sound of the crashing waves.
Day 3: Lazy Sunday Funday
While we recommend getting up somewhat "early", you can take our advice with a grain of salt. We know that wine cellar can be quite tempting.
8:00 AM > Morning Beach Stroll
For those early birds – head downstairs to grab a warm beverage, a light breakfast and head just outside and explore the Whiffen Spit. You can leisurely stroll along the ocean here with other locals including an orca pod if you're lucky.

The fresh air, minimal noise and epic views make for an exceptional way to start the day… even if it's your last here in Sooke. It's going to hurt a bit having to leave this magical place but we're not quite done yet. All that walking is going to build up an appetite and we've got a stop to make before you start your journey back.
11:30 AM > Stickleback West Coast Eatery
Situated in a nice little bay on the outside of town sits this fantastic little restaurant. One of my favorite patios to hit after a long day of exploring, but an even better brunch spot. The patio is great for catching some rays while you dine and I love the beer selection here.
The food is quite unique – I pin it under elevated-west-coast meets pub-fare – and I'd look to the seasonal dishes. Don't miss out on their Bannock and Truffle Fries as a good starter. If you're looking for something to get you through the day, get a burger – they are incredible.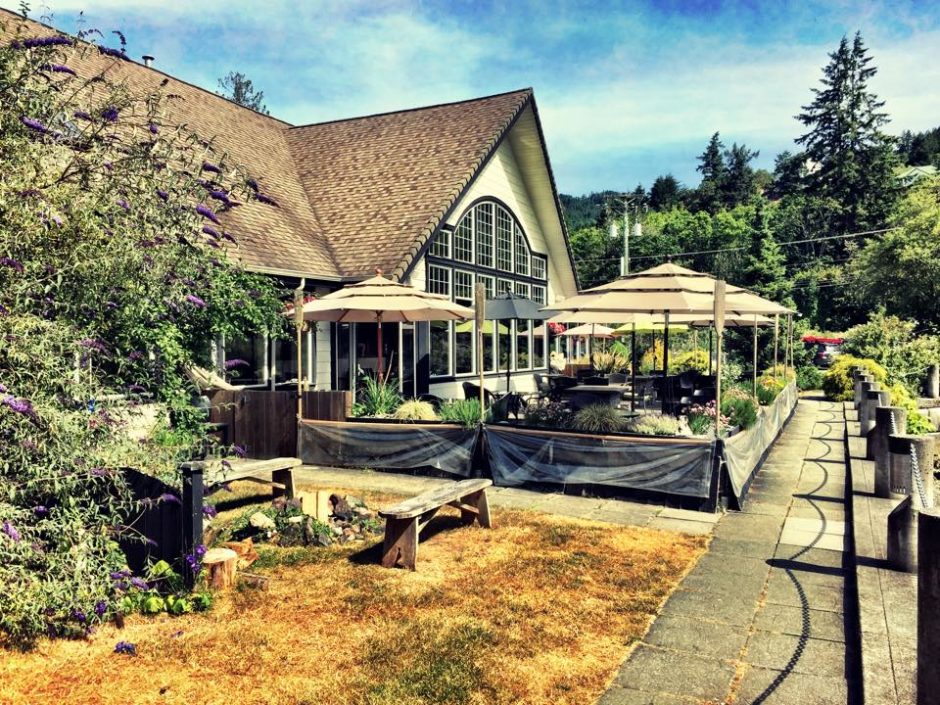 1:00 PM > Tugwell Creek Honey Farm & Meadery
This little place is a fantastic spot to visit before heading home. Here you'll find a few items very much worth taking back with you. At Tugwell Creek you can learn about honey, frolic with the sheep and sample some very delicious mead. I recommend grabbing a few bottles of that and their honey to take home to share with friends, or just hoard to yourself.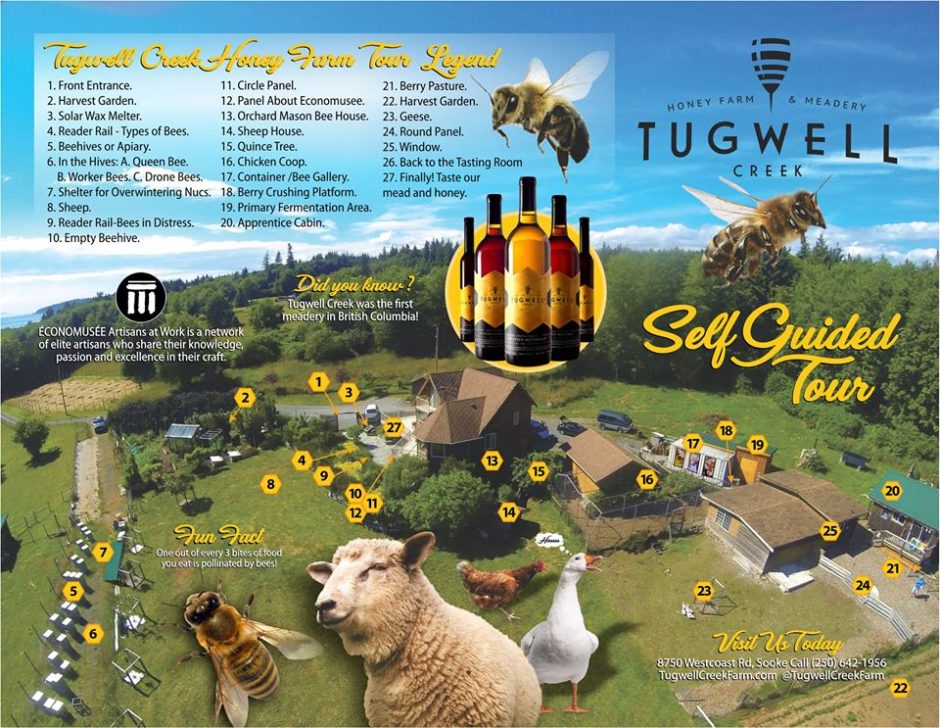 3:00 PM > The Journey Home
While there are certainly a lot of hi-jinx we could get up to on the way home, this is a great time to beat the crowds if you're taking the ferry. Otherwise we can pick you up and take you back home in the seaplane. If that's the case, you might as well not leave until a little bit later…
Your Escape To Sooke
Feeling a bit inspired or even perhaps a bit hungry? You can summon the concierge@butiqescapes.com or give us a call at 1-888-201-0514 to talk about a Sooke 48 hour getaway. If you don't want to hike, no problem, there are plenty of other things to experience here that we can recommend and book.