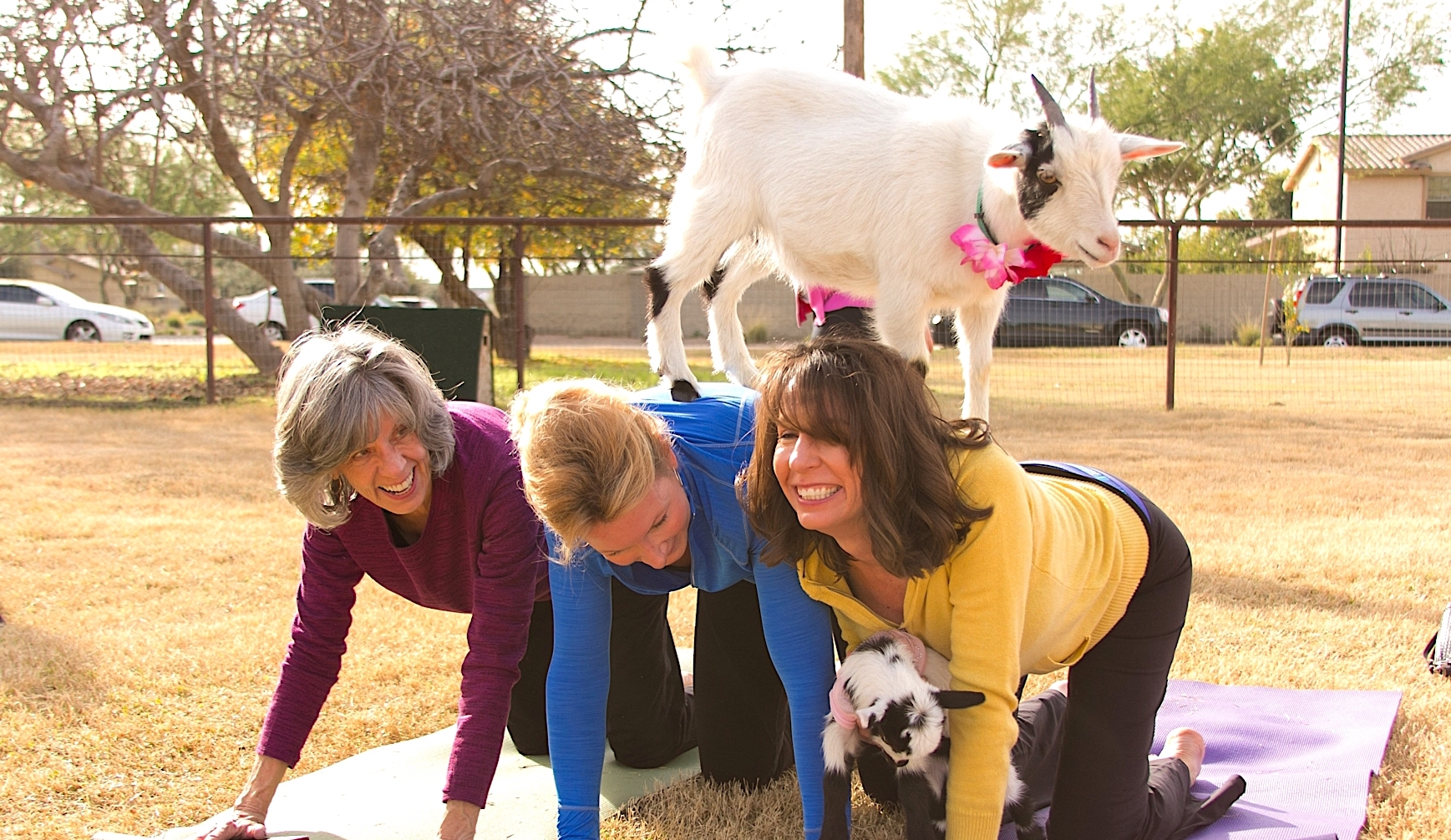 05 Apr

Goat Yoga Is Coming To Victoria BC

Looking to do something a bit different this year? How about some goat yoga? Yes, you heard that right! I just found out that the Victoria Lavender Farm is going to be starting up goat yoga on April 22nd. This means you get to be surrounded by the beautiful grounds at the farm, enjoy the sweet smells of lavender and enjoy some yoga while a few goats crawl around with you.

I just had to go look up goat yoga and sure enough this isn't the first time this has been done. If you've ever been around mini goats you know they love to jump around and are quite playful. Other yoga facilities like in Arizona and California have tried this out before and its become quite popular. Personally I'd be more inclined to try out beer yoga instead.