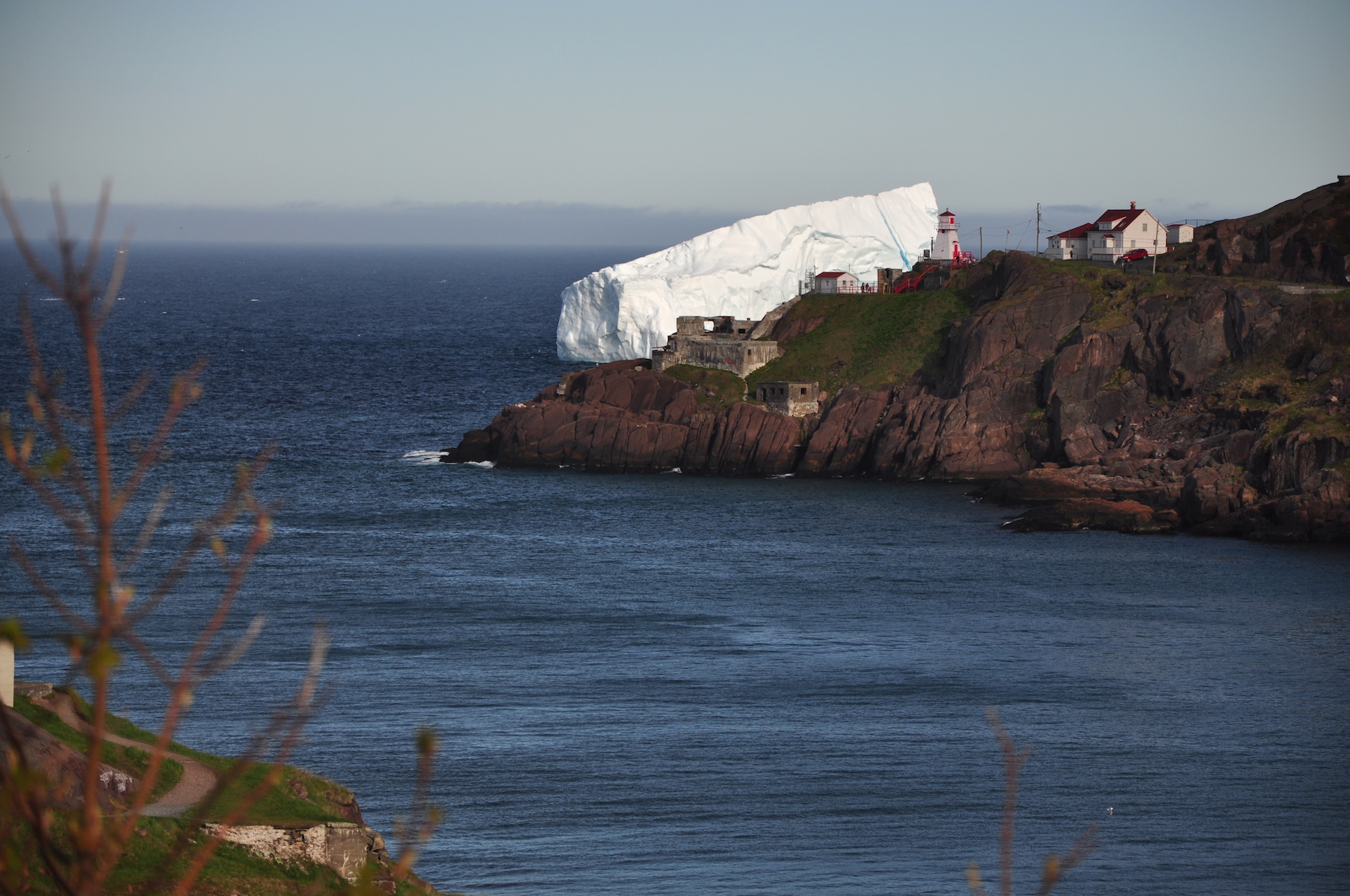 04 Feb

Iceberg Tours In Newfoundland

When visiting Newfoundland it is hard not to appreciate the amazing beauty of 'the Rock's" rugged waters. During the months of May to August something spectacular happens off the coast when two beasts from the north and south of the globe come together like nowhere else on earth, which make these months some of the best to visit the island.

From the spring until the mid summer large icebergs can be spotted across the coast of Newfoundland, with 'iceberg alley' being prime territory to get a closer look. These behemoths quietly drift by over the course of days to weeks, often getting stranded on the rocks in little bays all along the northeast coast, from St. Anthony, to Twillingate and all the way in St. John's.
The Best Newfoundland Iceberg Tours
Twillingate, the iceberg capital of the world is a charming outport community near Fogo Island that boasts incredible views of icebergs year after year. From stark white to streaks of turquoise glacial ice, icebergs truly are sights to be beheld. Twillingate is home to many amazing bed and breakfasts like the All Seasons B&B. and the opportunity to take boat tours to get a closer look. If you're in town in July or August take a custom tour to catch your very own fresh Newfoundland cod.
Where Two Of The Ocean's Greatest Giants Meet In One Spectacular Season
Around the same time majestic humpback whales enter the cool Newfoundland feeding ground waters with their calves to put on a show. Naturally curious, you can have a close-up experience with humpback by boat or kayak through some of the following tours around the Avalon Peninsula if you are staying in St. John's or any of the surrounding areas like Witless Bay.
Humpbacks feed happily off the coast of Newfoundland and are known to put themselves on display by rocketing their bodies out of the water, called breaching – something that gives you a true appreciation for the power of nature. If you're lucky you will be able to lay your eyes on other migrating whales such as minke and pilot whales, orcas and even dolphin! Luckily whales can be found all along iceberg alley, making for a one-of-a-kind coastal escape that you will not soon forget!
Book Your Iceberg Tours & Vacations
If you're interested in knowing more about an iceberg vacation in Newfoundland all you need to do is summon the concierge@butiqescapes.com or give us a call 1-888-201-0514. We can plan you something custom or you can get whisked away with a few ready-made packages we have that will blow your mind.