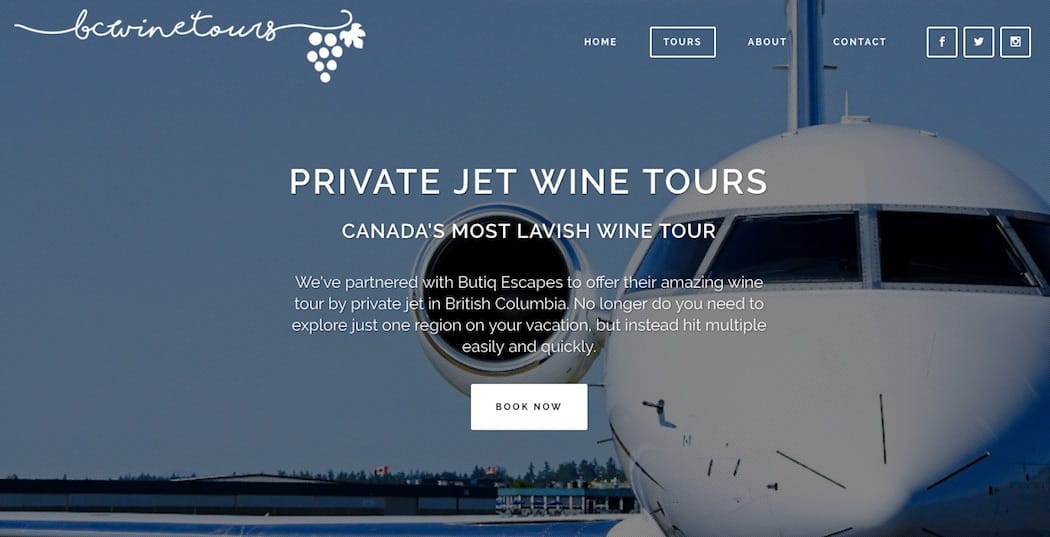 18 Jul

Wine Tours By Private Jet In British Columbia

We've just started selling our private jet wine tours with BC WineTours and we're thrilled to get the word out even more about Canada's most lavish wine experience. This wine tour escape is for people who love wine, a lot. The best part? We love to get a full day of Okanagan wines in and then wake up the next in the Cowichan Valley wine region to compare "notes". It's a beautiful thing.

The tours usually range from 2 days onward, we're open to making the experience exactly the way you want it, and then some. We also make sure each exquisite dinner is matched with the wines you experience that day because we wouldn't settle for anything less.