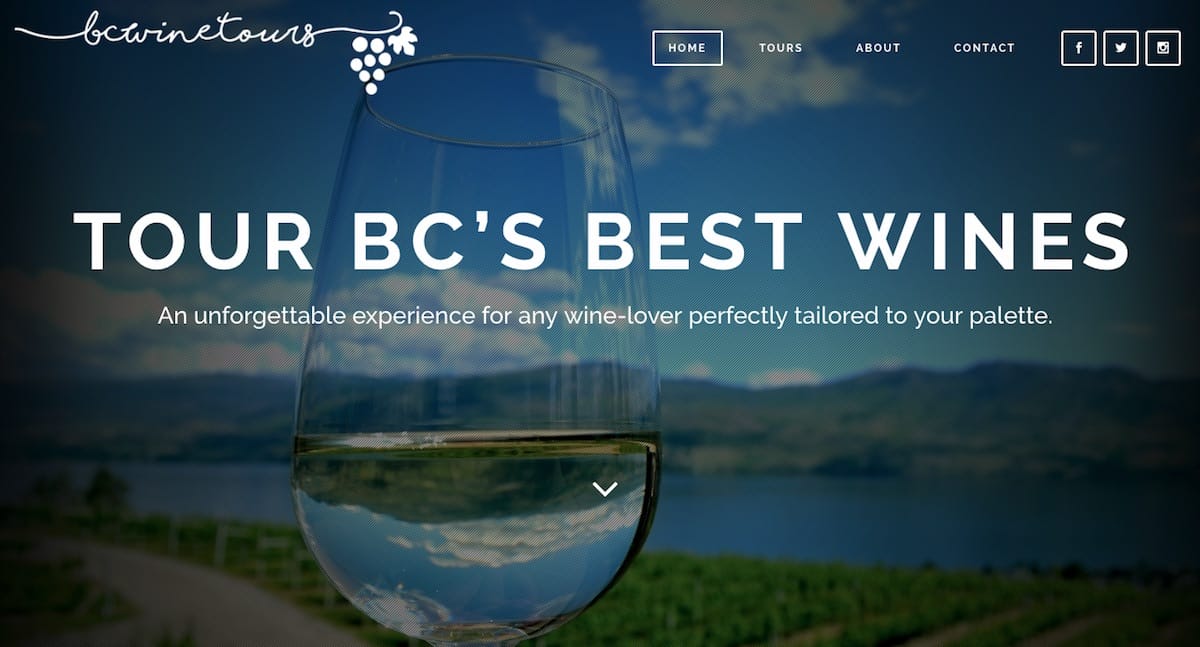 18 Oct

British Columbia Wine Tours Microsite Lanuch

We recently launched a new website which does nothing but setup wine tours in British Columbia. We have a dedicated team to help groups of any size explore the best wine regions this province has to offer. We have all levels wine tours and of course we made sure to offer our private jet wine tour, the only one in Canada.

There are so many wineries you can visit these days it definitely takes an expert to make sure you get the best trip. You can stay at vineyards, tour by helicopter or only go to wineries that make your favorite kind of vino. To talk to an expert and book a wine vacation in BC just hitup the link below.